This is the yarn that I picked out for Butterfly… a solid deep blue. I'm not one for stripes.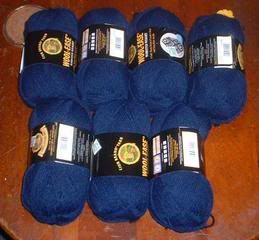 This is the yarn I picked out for Eloise… again, no self striping yarn here, and I think it'll look good on me.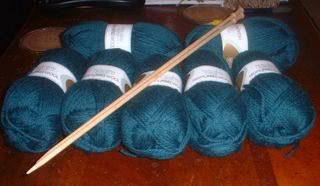 This yarn is for a Hermione bobble hat and mittens set… I just couldn't resist.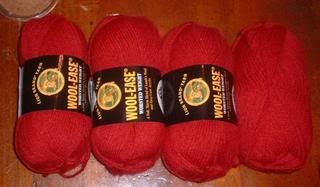 Three new sets of sock yarn… aren't they pretty?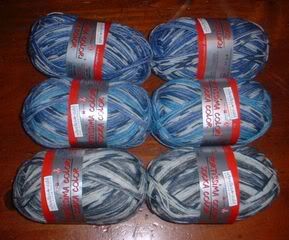 Finally a picture of the RAOK from Danielle at Poetic Purl… it's Opal Mosiac, the purple colorway. This is a true purple, not dusky like the picture. The needles are U.S. size 3 casein needles. She's such a sweety…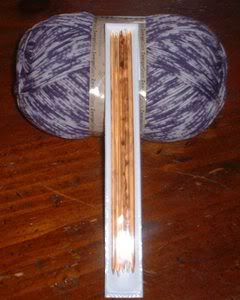 FaerieLady posted at 9:58 PM
3 Speak to the Faerie Queen
3 Comments:
I'm tagging you! Won't you stop by and see for what?:)
Wow, those colors are gorgeous...I can't wait to see them knitted up! Especially the RAOK yarn, it looks gorgeous even in the photo!
thas a lotta lotta LOTTA yarn..LOTTA yarn *passes out from yarn amount*