It's been a while since I posted pictures of my beautiful girl, so here she is, posing for the camera…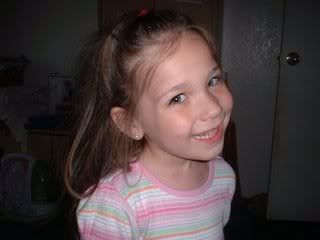 Here she is, being funny… she does this pretty well! Never fails to make me smile, even when I'm in a particularly rough mood.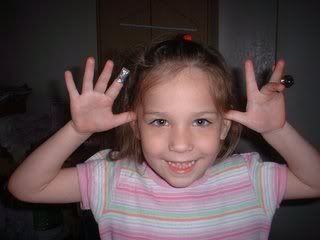 Here's the two cutie puppies too. There's a reason puppies are so cute, just like kids are so cute. If they weren't so cute, they probably wouldn't make it during housebreaking and teething. Right now the refrigerator's water line has teeny tiny little teeth holes in them, courtesy of Anata. Time to go get some bitter apple spray! Anata is the one up front with Colin in the back. Anata's ears are ¾ of the way up, and Colin's still got a long way to go.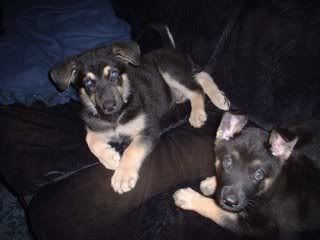 FaerieLady posted at 5:37 AM
4 Speak to the Faerie Queen
4 Comments:
What could be cuter than this entry? A sweet funny girl and puppies! I feel a sense of rough mood departing here as well...:-)
thanks! Lisa (blogdogblog)
Gracious heavens, they are ALL cute! (all together now) Awwwww!
Beautiful! and what a spirit she has...it just shines on through.
thanks for sharing!
Cute girl, Cute puppies. Very nice all around.

D