Lookie lookie, there be pictures today!
The
FaerieLady Fibers
has been updated with new fibers for sale. Take a peek if you're interested!
The Thumb Cozy: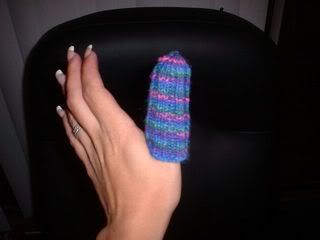 If you're interested in seeing a picture of my thumb, it's right
here
. This picture was taken yesterday, so it doesn't look all that bad. Except you may notice parts of my nail being in places where it shouldn't be. (shrug) It doesn't hurt.
WingNut is sitting on the couch, covered in dogs.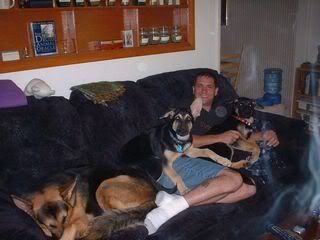 That's enough for now...
FaerieLady posted at 11:26 AM
0 Speak to the Faerie Queen
0 Comments: