My bestest friend in the whole world was on 2 weeks mid-tour leave from Iraq. I'm so glad that I was able to see him and hang out with him while he was here.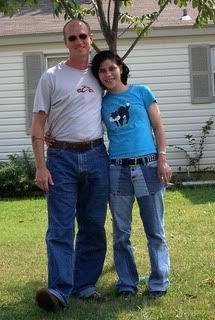 He had to leave Thursday, spent Friday at DFW waiting for a flight out, and is now back over in the sandbox. I miss him terribly. *sigh*
On other news, the house closes on the fifteeth (i.e. Thursday). Only got word of this yesterday. That means I'm going to be away for at least a week so I can pack stuff, stay on top of my homework, and all that crap.
Laters!
FaerieLady posted at 5:46 AM
1 Speak to the Faerie Queen
1 Comments:
Good luck with your closing!

-secret pal