My hair was fried from the perm I got in February. After much discussion with a cosmotologist, we decided to cut it back to undamaged hair. This is what I have left...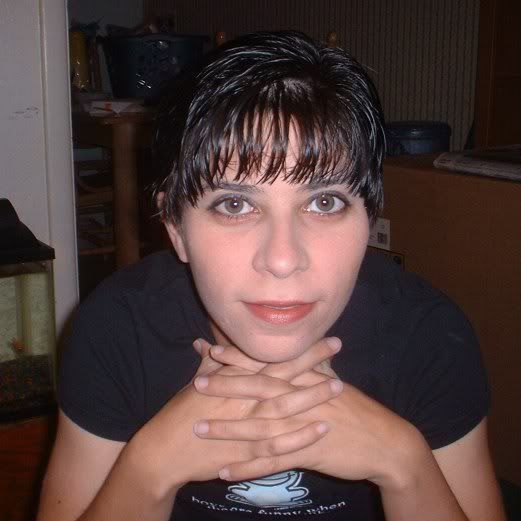 Ignore the bags under my eyes. I'm pretty tired.
Laters!
FaerieLady posted at 9:24 AM
4 Speak to the Faerie Queen
4 Comments:
You look very cute, very nice, perfect. (Any adjective you prefer...you're it;-))
Looks great -- vey sassy!
Lovely....Short and sassy.

I always ffel very stylich after a hair cut. Do you feel good?

D
LOVE the haircut. No, I mean I LOVE it!!!!