See.... I do knit!
First, DT's completed hat and scarf. All that I have left to do is block the scarf and knit the fingerless mittens. The hat only looks small because of the angle. Believe me, it's not.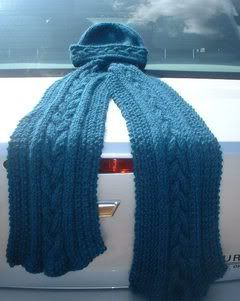 After that... two sweater kits. An aran sweater for a friend of DT's who has a son that's about 6 months old... I'm going to knit the 18-24 month size. D's sweater kit, I haven't taken a photo of. Different pattern, and in purple yarn.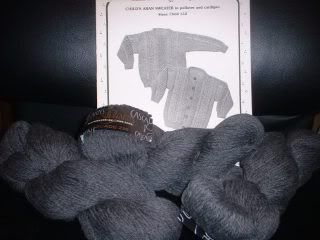 Three new fibers to spin... I've had them a couple weeks, but haven't blogged them. These were the last of my self-indulgent fiber purchases.
First, the Cordovan Silk and Wool blend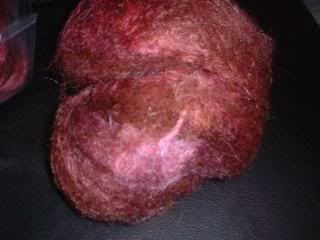 The Thespian Silk and Wool blend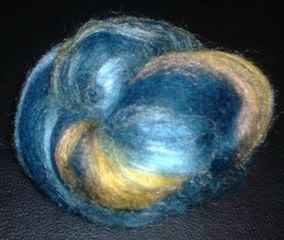 and lastly, but not leastly, the Faerie Wings corriedale and merino blend, with angelina :-)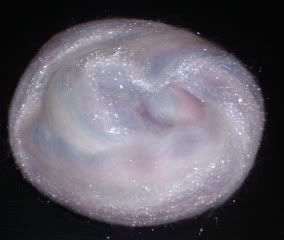 These should keep me busy for a while, shouldn't they?
Just for good measure... a new photo of D :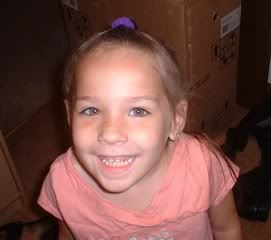 and Merlin in the window: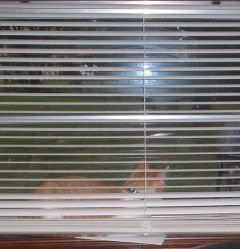 FaerieLady posted at 9:54 AM
0 Speak to the Faerie Queen
0 Comments: