See, she's hiding in the doghouse...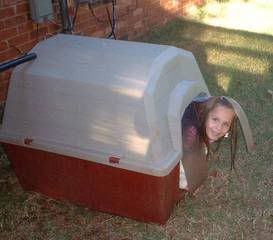 and this is what happens when Momma finds her...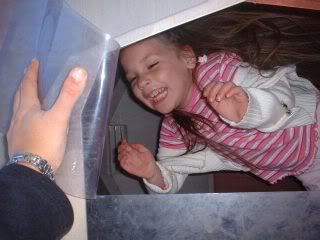 Right now, she's watching cartoons. I told her she could watch them, then the man who lives in the house turned on a movie out in the living room. Hence, she gets to watch cartoons in the bedroom, and to hell with his "standpoint" of her being in the bedroom. He shoulda changed t.v.'s :-)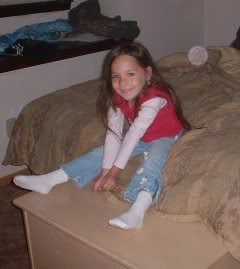 I think I'm going to go join her... might even knit. Who knows?
Laters
FaerieLady posted at 6:48 AM
2 Speak to the Faerie Queen
2 Comments:
She IS too cute for words! Sounds like a perfect day...cartoons and knitting in the bedroom!
Look how happy she looks. Your D is way cute.

I hope you guys got to snuggle in and have a good time.