The wound skein of light chestnut Sock ToTs. See what I mean? It's gorgeous...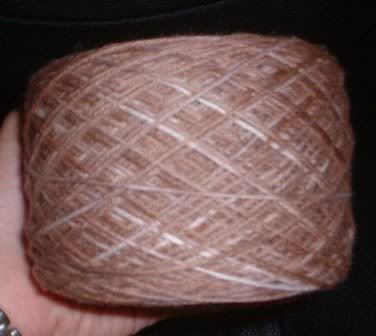 FaerieLady posted at 5:12 PM
2 Speak to the Faerie Queen
2 Comments:
Beautiful my friend! I can't wait to see the socks! LOL
That is really pretty, socks made of that will be absolutely marvelous. I need to clean my apartment a bit so I can have some space to wind the sock yarn I bought from you. I can just see the purples and blues now....